CHAUVIN ARNOUX IBÉRICA
Member of the CA GROUP known for its expertise internationally, operates in the industrial, commercial and public sectors and is at your disposal to define with you the products meeting your needs:
Measurement and diagnostic tools with portable products from Chauvin Arnoux or Metrix,
Fixed measurements and instrumentation dedicated to improving the energy efficiency of your plant or relaying solutions with ENERDIS products.
Measurements and temperature regulation with PYROCONTROLE products.
Location:Barcelona
Company type: Measurement and diagnostic tools
Year founded: 1893
The number of employees: 10
Main product: portable and fixed measurement, permanent measurement, temperature measurement
Other products: Voltage detectors, continuity tester, electrical safety equipment
AstroAI
It might be a new digital multimeter brand in the US, but it has been one of the highest-rated in the last seven years. It was founded in 2016 in Garden Grove, California. Its digital multimeter line is focused on automotive and engine testing. Aside from their efficient yet affordable digital multimeters, they also have well-rated tire inflators, snow brushes, tire pressure gauges, car refrigerators, and other automotive needs.
Location: Garden Grove, California
Company type: Manufacturing, wholesale distribution
Year founded: 2016
The number of employees: 50-200
Main product: Digital multimeter, automotive service and maintenance products
Other products: Household and other outdoor products
ZOYI
When it comes to reach, this digital multimeter brand is very visible as it distributes multimeters and thermometers to more than 30 countries including the US, Russia, Netherlands and France. They are generally on wholesale trade of electrical instruments which includes digital clamp meters and multimeters as well as scanning and diagnostic tools such as thermometers.
Location: China
Company type: Manufacturing, wholesale trade
Year founded: 1984
The number of employees: 100-200
Main product: digital multimeters, clamp meters
Other products: infrared thermometers
Innova Electronics
Innova Electronic Corporation is a leading supplier of test equipment and diagnostic reporting for the automotive aftermarket, offering high quality products, innovative diagnostics and value to our customers. Distributed from facilities in the U.S. and Canada, all Innova products are researched, developed and designed at the company's headquarters in Irvine, Calif.

Innova Electronics details are as follows:
Location: Irvine, California, United States.
Company type: Private.
Year founded: 1990.
The number of employees: 101-250.
Main product: Test equipment and diagnostic reporting for the automotive aftermarket.
Other products: OBD2 Scanners, Digital Multimeters, Timing Lights.
Klein Tools
When it comes to multimeter brand reputation, Klein is always a must-list. It has been in the market since 1857, founded by Mathias Klein in Illinois. Consistent reviews of reliability made Klein Tools one of the best US brands when it comes to voltmeter and digital multimeter, among others.
Some of the strengths of Klein-manufactured multimeters would be their products' precise data logging, diode tests, and numerous electrical applications both for residential and commercial establishments.
Location: Lincolnshire, Illinois
Company type: manufacturing, wholesale, designer
Year founded: 1857
The number of employees: 380-1000
Main product: digital multimeters, professional hand tools
Other products: occupational protective tools and equipment
GreenLee
This brand has been around for 150 years as it was established in 1892 in Rockford, Illinois. It has four major subsidiary companies and is under the management of Textron and Emerson Electric as its parent organizations. Its main products range from hand and power tools, and mowing and garden equipment.
One of its latest products would be digital multimeters which are designed for accurate electric flow diagnosis in residential and commercial establishments. Their digital multimeters are relatively cheap but the accuracy, longevity, and overall performance are at par with high-end ones.
Location: Rockford, Illinois
Company type: Manufacturing, wholesale distribution
Year founded: 1892
The number of employees: 35,000+
Main product: Hand tools, measuring equipment, testers and multimeters
Other products: Other electrical equipment and industrial tools
Farnell
We have a history of innovation and have developed many industry firsts that save precious time for our Design Engineer customers, such as the first online community for engineers – element14. More recently we continue to bring the latest technologies to market, from development tools that speed up the design process to modular devices that engineers can quickly and easily build into their devices and the latest in easy-to-deploy artificial intelligence.
Location: Chicago, Illinois, USA
Company type: Subsidiary (of Avnet since 2016)
Year founded: 1939
The number of employees: 3,300 employees as of the latest data
Main product: Distributor of products for electronic system design, maintenance, and repair, also a significant distributor of Raspberry Pi computers
Other products: The company stocks a wide range of 950,000 products across its regional warehouses.
Cole Parmer
Cole-Parmer lab equipment is accurate, dependable, durable, and economical—a practical solution for your laboratory. Designed to meet your everyday requirements as well as your budgetary needs, Cole-Parmer products are manufactured with high-quality materials and in accordance with strict guidelines for years of trouble-free operation. We also offer lab equipment from other top manufacturers.
Location: Vernon Hills, Illinois.
Company type: LLC.
Year founded: 1955.
The number of employees: 500-1000.
Main product: Masterflex peristaltic pump.
Other products: Other notable products include Gilmont Instruments and Manostat Pumps that the company acquired.
Sefram
This brand is one of the pioneers of data acquisition solutions in Europe. Since then, they have diversified their brand, incorporating testers, multimeters and other electric measuring devices in their product line. While it is still a leading French brand, Sefram has long been acquired by the American brand BK Precision and designated it as its official European counterpart.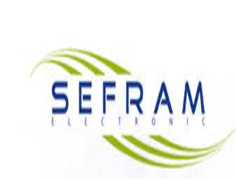 Location: Saint-Etienne, Loire
Company type: Manufacturing, wholesale trading
Year founded: 1947
The number of employees: 1000-5000
Main product: Appliance testers and multimeters
Other products: Data acquisition solutions
Socomec
This one continues to be an independent industrial company in France with almost 30 subsidiary companies around the world. It was established in 1922 and have been a trusted brand when it comes to control and safety devices of low to high voltage electronic wares. It is mainly concentrated on electric services and solutions as well as switches and power converters.
Location: France
Company type: Private
Year founded: 1922
The number of employees: 3100
Main product: Power metering and monitoring systems
Other products: Load break switches, UPS, industrial fuses, power distribution units.